How to Design Effective Online Assessments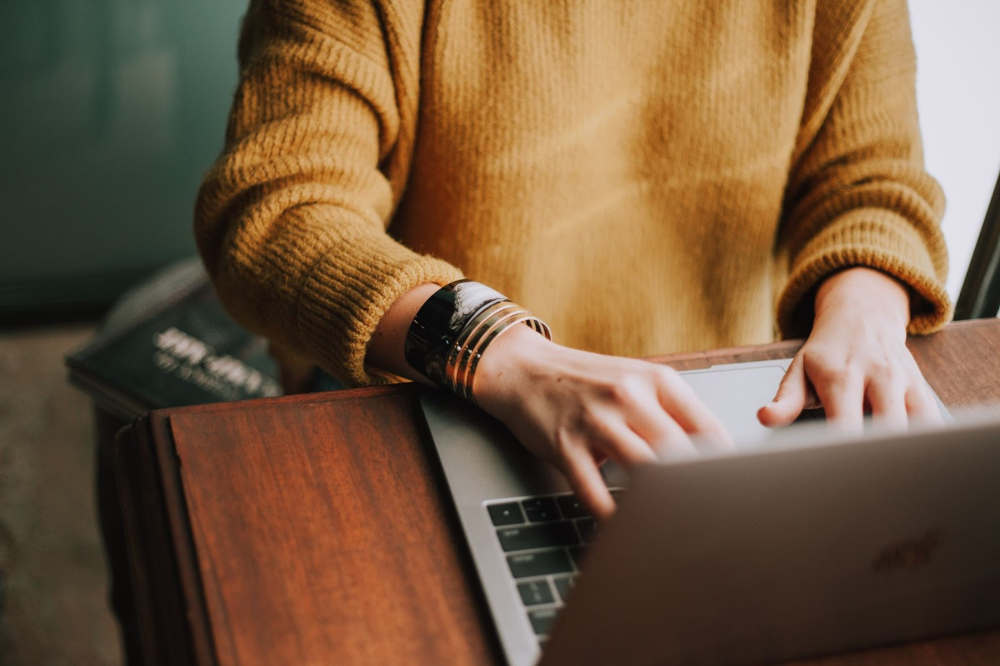 Photo: Christin Hume
An assessment is an instrument used to measure academic growth. Formative assessments are smaller, 'along the way' assessments, like quizzes or exit ticket-style guideposts. Formative assessments can inform teachers what learners do and do not yet understand, and allow teachers to address learning gaps, or see where there is a disconnect between teaching and learning.
Designing an online quiz requires yet another layer of consideration. According to Chris Minnich, the CEO of the Northwest Evaluation Association (NWEA), "Now is the time to pivot and adapt the way we create assessments in our schools, especially as more and more schools move and remain online." He adds, "What are we trying to accomplish when it comes to these assessments?"
Chris Minnich has been studying test design and assessments since 2003. He says the best way to use K-12 assessments as a tool for student achievement is to use them to measure student growth. "Measurement is the magic word," he says. That's where the importance of formative assessments comes in. When the focus shifts to formative assessments, teachers and educational leaders have a starting point for measuring growth. This would mean a higher number of smaller quizzes or activities as the curriculum progresses, as opposed to summative assessments. Summative assessments occur at the end of a large chunk of learning and tend to carry a higher weight than a formative assessment. They are less useful for measuring growth. If measuring growth is where the real value of assessments lies, teachers should start by writing a *baseline quiz.*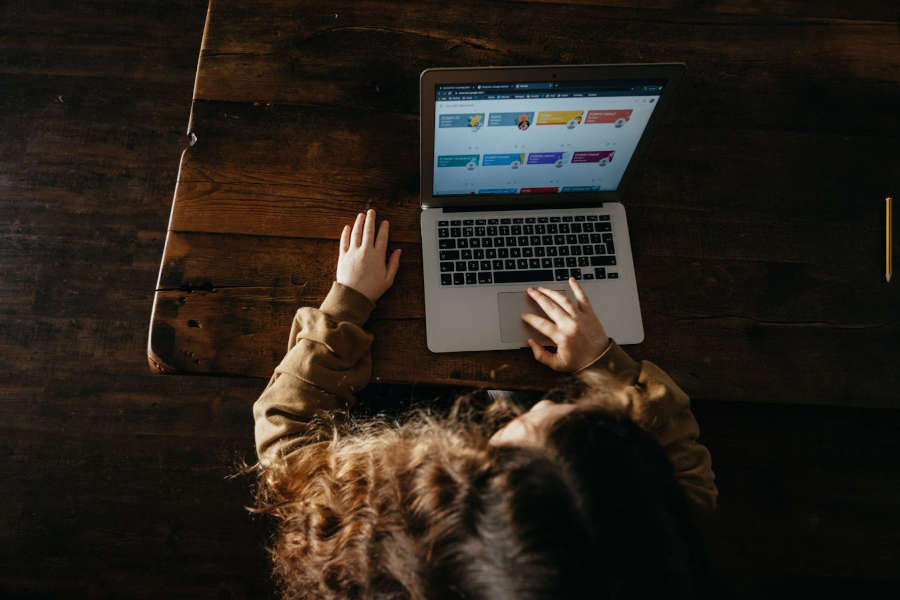 The Importance Of Quality Online Assessments
Formative K-12 online assessments capture the growth and measurement we need to give all learners. That's the "good stuff" that Minnich identified as important. When teachers and instructional leaders focus on student growth, all learners have the chance to succeed. Frequent and formative assessments online go hand in hand with mastery-based learning. Students who participate in mastery-based lessons and complete a baseline assessment grow to be self-directed learners. These are the best prepared students to take online assessments to demonstrate mastery of any topic.
Quality online assessments empower students to:
Take ownership of their testing; learners can be in a comfortable location, taking the exam at a time best for them within an acceptable window
Open digital lines of support from their teachers; instructors can manage questions through chat features without being in the same place geographically
Demonstrate mastery in a number of different ways that best suit their learning styles; teachers can quickly and easily create different digital versions of assessments for the same material
Formative K-12 assessments and feedback capture the growth and measurement we need to give all learners. That is exactly what Minnich identified as important. When teachers and instructional leaders focus on student growth, all learners have the chance to succeed.
Benefits of Online Assessments
Quality online assessment is very important. In order for an online assessment to be a quality based, it must present the following characteristics:
Content and instructions should be clear for learners to understand.
The assessment should have a measurable outcome; it should be objectively graded.
The assessment should be creative, engaging, and have real-world connections for the students. Assessments that hold a learner's interest yields better results.
After multiple studies were conducted to see if students preferred online assessments to paper and pen assessments. The results showed that learners prefer to complete assessments online. Why is that? There are many reasons:
Students appreciate the instant, or almost instant, grade reporting. This alone has reportedly reduced test anxiety among test takers.
The ability to complete an assessment in a location other than a classroom results in more relaxed test-takers, which has a positive effect on outcomes.
Learners report that almost any activity completed online is more fun and interactive on a screen than with a pen and paper. An assessment in the digital space can be more diverse, interesting, and engaging.
Bloom's Taxonomy Can Help You Create Quality Online Assessments
You remember Bloom's Taxonomy. Whether "Bloom's" was presented to you as a pyramid, a chart, or a set of stairs, the idea was the same: there are lower orders of thinking and higher orders of thinking. The best presentation I've seen of Bloom's is a list of verbs that align with each level. `
When creating an assessment, especially an online assessment, start with your baseline. That would mean, using terms to the left on the chart.
After presenting material, measure learners' ability to 'Define,' 'Identify,' and 'Compare/Contrast.' Later on, to measure true growth, move to the verbs on the right. Learners who score well on these assessments will be able to 'Adapt,' 'Solve' and 'Defend.' Why?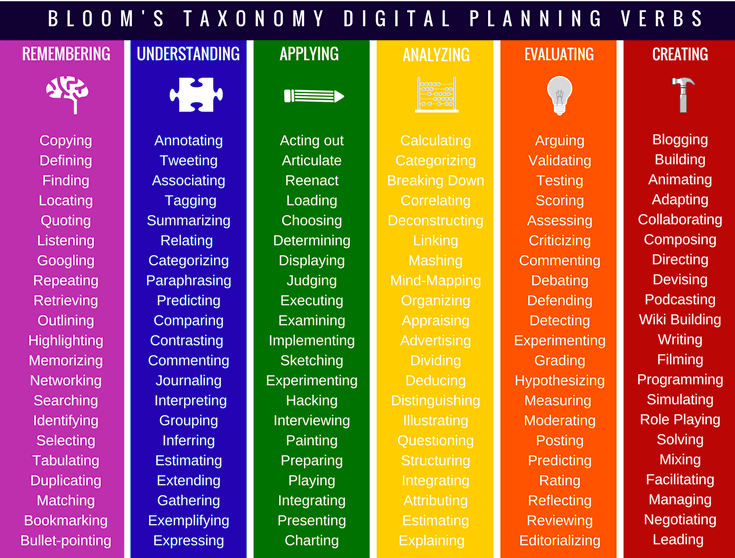 Measuring Growth With a Baseline Assessment and Online Quizzes
Creating that baseline is important, because growth is more important than any single test grade. We can't determine how far our students have grown until we know where they began.

Because we are creating our assessments online, we cannot be in the room while our assessments are administered. The verbs on the right of Bloom's columns make cheating nearly impossible. "Validating," "Criticizing," "Reflecting," and "Composing" are not activities that can be accomplished with a quick Internet look-up. Students are required to apply their learning and find a result, answer, or write a short essay.
Of course, verbs like "Hypothesizing" and "Editorializing" make a multiple choice quiz harder to create--but one that results in a more accurate reflection of student growth. Add an activity to find the correct answer and your online quiz becomes more valid and accurate in measuring student growth.
What Is Your Experience?
In recent years, the use of online assessment has become both popular and acceptable. While this may at first have been a necessary accommodation of the pandemic, teachers anad educational leaders began to see the benefits of keeping some, if not all, of their assessments available online. What has your experience been with online assessments?
Related Articles