How to make a Trivia Quiz
Learn how to create a fun trivia quiz for friends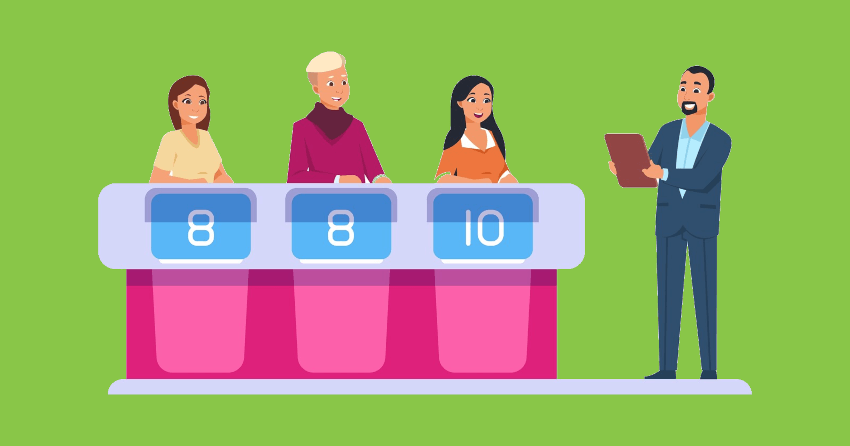 With a million free trivia creators online you can now make your own buzzfeed style quiz about your favorite topic or even yourself to see which friends really know you! We've included steps below for using our free QuizMaker so here is exactly how you can make your own trivia quiz:
Select Show a Score from the Quiz type drop down
Give your quiz a fun name engaging name (think BuzzFeed)
Now hit Add Question and select 'Multiple Choice'
Add all your answers
Continue to do the above
You can now hit the share button and begin testing your friends trivia knowledge. Pro Tip:Add a Leaderboard and timer on the Settings tab to add a degree of difficulty and prevent people from googling answers while taking your quiz.
How to write great trivia questions
Great trivia questions do a few things very well. Firstly they are not vague so that quiz takers know exactly what it is you're asking for, don't use language that can be misinterpreted. The except to this rule is riddle style questions which use metaphors and misdirection in order to spark a little confusion in the trivia test taker. The next thing your trivia questions need to do is try and separate your audience into good and bad scores so that experts do well and novices do not. You don't want your trivia questions to be so easy that everyone aces them without too much effort nor too hard so that people simply drop out of your quiz because it's impossible.
Test out your trivia quiz, see how well people do on average. If the average score is below 50% you probably have set questions which are way too hard, if the average score is above 90% your questions are too easy. Take a look at the trivia creator dashboard and look at the results of your trivia test takers. You can use this knowledge to adjust future and existing trivia questions.
Trivia Quiz Examples
Below are a few examples of both general knowledge quizzes and specialized knowledge quizzes. You can copy any of these quizzes into our quiz editor to add your own trivia questions.
The Ultimate Geography General Knowledge Quiz
How many memes do you know quiz?
Take the Ultimate Pub Quiz
How well do you know me?
How many flags can you name?
Harry Potter trivia quiz
Can you read emotions?
What do my friends think of me?
8th Grade History Quiz
Are you ready for love?
How to see the results of my trivia quiz
As we mentioned above if you want to make a great trivia quiz you have to find the sweetspot between too hard and too easy. You will need to look at how everyone is doing in order to do this. You can of course simply take a look at the leaderboard at the end of your quiz but it's better to see on a question by question level which parts of your trivia quiz are too hard or too easy. To do this try and get at least 10 response to your trivia quiz, then you'll want to take a look at the Dashboard and review the results of your quiz.
6 Tips to Make a Great Trivia Quiz
No more than 20 questions, longer leads to high dropout
Include pictures in your questions
Reach out to the community if your trivia topic has one and ask for their best questions
Add a leaderboard to your quiz (available on the settings tab)
Order your questions from easiest to hardest
Listen to quiz feedback and monitor the average score