Easily Create Quizzes
Publish your Quiz in a matter of minutes
Outcome
Enter a list of names/descriptions and your respondent is shown one based on the options they choose.
'Which Character Are You?', 'Are you Outgoing or Shy?'
Scored
Select which answers are correct and assign each question a score, then give your respondents a final score/grade.
'Your score is 8/10', 'You scored an A- for this quiz'
Default Themes
Your Themes
Customize
Quiz
Results
Lead Capture
Advanced
Auto advance to next question
Show answer for each question
Show match percentage for outcomes
Show report of all responses in results
Show sharing / social media section
Show respondent timeline & location map
Show percentages only in results
Require additional details before displaying results (eg: Email Address)
Allow respondent to skip lead capture
Voters have to enter a unique code to vote
Results:
Please Note: Free Quizzes are for testing and are limited to 25 responses. You can use the preview button in the top right to test your quiz without using up your 25 responses. Sign up for a free trial to receive more responses to your quiz.
Create a list of Unique Codes that you can give to voters to ensure that they only vote once. You can also download the codes as direct links
Start your free Trial
Account
Click Here
to start your no risk, 30 day free trial of Quiz Maker.
Or check out our Pricing to see the full range of options
New Quiz
Quizzing 200,000+ People Everyday

Every Feature You Could Want
Excel/CSV Exports
Question Logic
Filter/Segment Results
Capture Leads
Tailor Look and Feel
Mobile Optimized
Shareable
Integrated Comments
Multilingual
Visually Stunning
Email Notifications
Pictures & Multimedia
Flexible Reporting
Secure and Stable
Free Trial
How to Publish a Quiz in 3 Steps
1. Add Questions
Select your quiz type and add a quiz title. Type first question and then add your answers. Select your answer type and modify both 'Behavior' and 'Display' properties if you wish. Hit 'Add Question' and repeat.
2. Set Scoring Results
If your quiz isn't scored skip this step. Otherwise click 'Results' select your quiz type and then select the right answers or set your outcomes if you're building a 'What kind of' type quiz.
3. Share & Report
Click the 'Share' tab and either Copy your quiz link or hit the social buttons. You can view results via the provided link but it's best to create a free account so you can manage your quiz and export results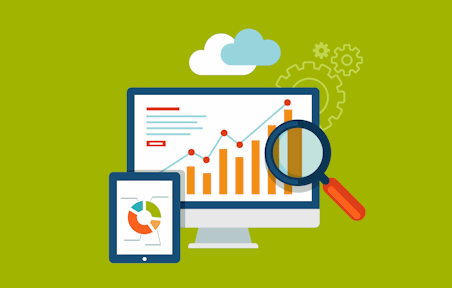 Capture Leads
Use your Quiz to Generate Business
Once you've created a quiz which engages your audience it becomes a very effective method of capturing leads for sales, newsletters or creating specials offers. Ensure your quiz provides adequate incentive and then require an email to view results. Simply hit the settings tab and then the 'Lead Capture' section to get started.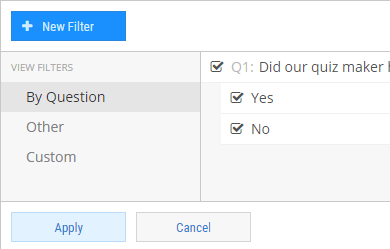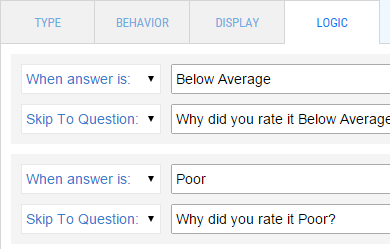 Use Logic to Branch Quiz Questions
Create Intelligent Quiz Questions
Adding logic and branching is fast and simple and allows you to keep your quizzes short, specific and targeted for quiz takers. Simply hit the logic tab after entering your question options to begin using the intuitive question logic editor.
Brand and Tailor to your Look and Feel
Easily add your Logo and Corporate Theme
Easily tailor your quiz with your branding and color schemes whether it's taken directly on our site or seamlessly embedded into yours. Save custom themes for later use so new quizzes are quickly and consistently published. Show me how.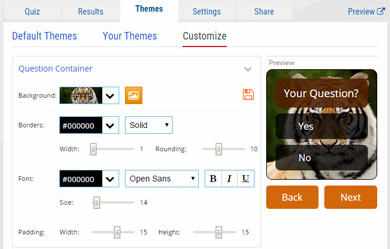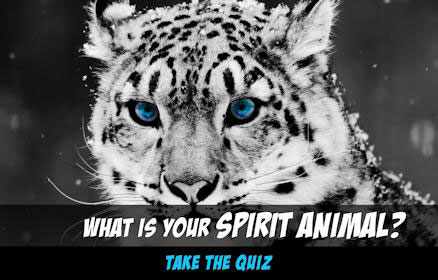 Make it Fun and Go Viral
Engage Visitors with Fun Interactive Content
You've no doubt seen a 'What Kind of Pop Icon' personality quiz go viral and been amazed at the shares and traffic they attract. You can easily build viral personality quizzes with our creator. All that matters is the quality of your idea. Select the Quiz type at the top of the editor, add your questions and then hit 'Outcomes'.
Auto Grade and Score
Create a Trivia Quiz
Click the 'Results tab' and begin grading your quiz. It's as easy as selecting the right answer for each of your questions. Image and media support, automatic social media integration and mobile optimized designed all result in buzz worthy audience engagement and viral quizzes.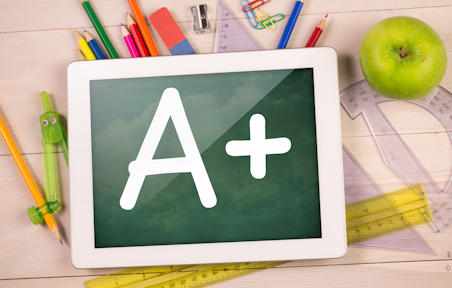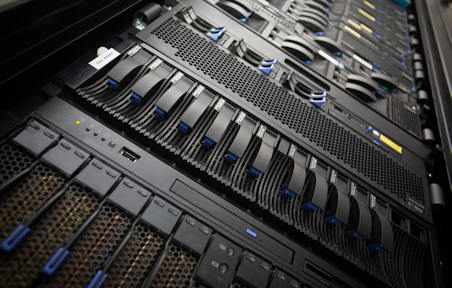 Mobile Optimized & Fast
100% Uptime, 0.025s Response Time
Spanning 19 countries with 100% uptime our network comfortably handle peaks in the millions of visitors per hour. But being fast is not enough your quiz should provide a great experience on everything from the smallest mobile screens to super wide desktop monitors. This is why everything you create automatically features a 'responsive design'.
Response Notifications
Receive Email Updates
Stay on top of important opportunities with quiz response notifications. Each quiz response can be sent to a designated email address for immediate action. On the settings tab, select Results and tick the 'Send response details' checkbox.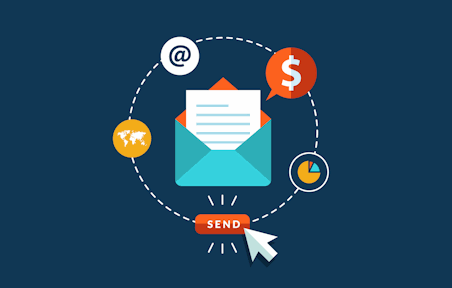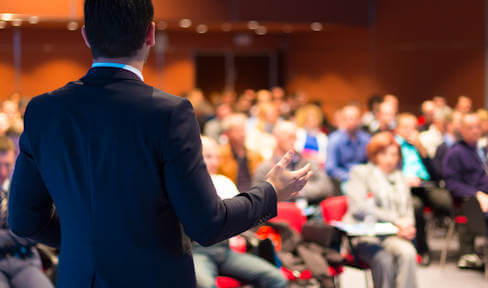 Live Quiz Your Audience
Show Live Results in Your Presentations
Quiz your audience via smartphone and engage them with live results during your presentation or event. Prepare your quiz and then hit the Present button on the Share tab to get started. Integrate live audience results in your presentation. Works with trivia and simple feedback based quizzes.
Quiz Templates and Guides
Checkout these resources to help you get started quickly