UX Trivia Quiz #20 by Tom Tullis: 1950's UX!
If you had been watching I Love Lucy in the 1950s you might have heard Lucy say that their phone number was "Murray Hill 5-9975". What digits would you have dialed to call her?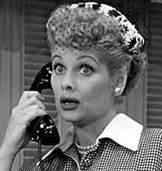 Robby the Robot is one of the most recognizable robots ever created. He even has his own IMDB page with 27 film or TV credits. What was the name of this 1956 film, his screen debut?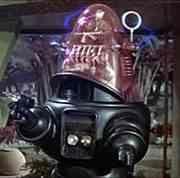 | | |
| --- | --- |
| | The Day the Earth Stood Still |
| | Invasion of the Saucer Men |
Praised by Bill Gates as the "first interactive TV show", this TV series ran from 1953 to 1957. It featured a "magic drawing screen" that stuck to your television screen. You would then draw on it when prompted. What was the name of this series?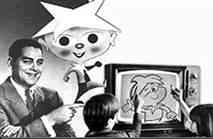 Introduced by Zenith in 1955, this was the first wireless TV remote. It used a directional beam of light to control a TV with four photo cells in the corners of the screen. What was this device called?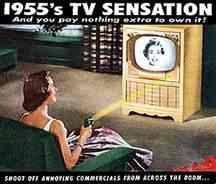 This was the operator console for the first commercial computer made in the U.S. It famously predicted that Eisenhower would win the 1952 Presidential election based on a sample of only 1% of the voting population. What was its name?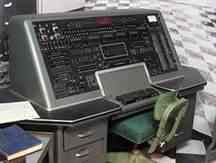 Shown below are just some of the designs created by this architect and industrial designer whose work was primarily in the 1950s. This person was noted for using a neo-futuristic style. Who was this designer?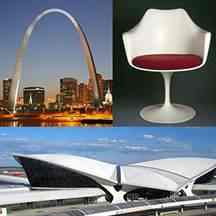 In 1954 this woman was hired by J. Presper Eckert and John Mauchly to head the "automatic programming" department of their new computer company. She was a pioneer of computer programming and was also a Rear Admiral in the U.S. Navy. Who was she?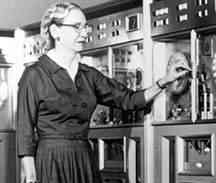 This man published an article entitled "The Information Capacity of the Human Motor System in Controlling the Amplitude of Movement" in the Journal of Experimental Psychology in 1954. Little did he know that it would lead to a "Law" named for him. Who was he?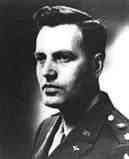 Kitchens were the focus of many new designs and technologies in the 1950s. A short 1956 film illustrated one company's vision for the kitchen of the future, including screens built into the cabinets and smart ovens. Who made this film? (Hint: It's probably not who you think it is!)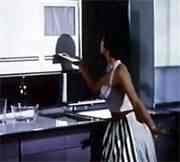 In 1952, a graduate student at Cambridge, A. S. Douglas, wrote what is probably the first computer game that used video output, on the EDSAC computer. What was the game?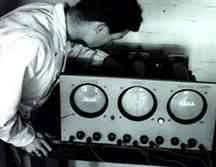 {"name":"UX Trivia Quiz #20 by Tom Tullis: 1950's UX! - Take the Quiz", "url":"https://www.quiz-maker.com/QKR9MTZ","txt":"Ten questions dealing with the history of UX!","img":"https://cdn.poll-maker.com/34-1139640/quiz-20-1.jpg?sz=1200"}