UX Trivia Quiz #18 by Tom Tullis: 1990's UX!
The first web page went live on August 6, 1991, and was made by Tim Berners-Lee (pictured) at CERN. It was all about the World Wide Web project. What type of computer was it hosted on?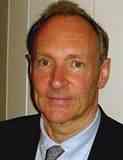 This massively multiplayer online role-playing game (MMORPG) debuted in 1999. It was the first commercially successful MMORPG to use a three-dimensional game engine. What's its name?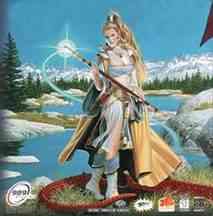 This classic book, A Practical Guide to Usability Testing, was first published in 1993. Who wrote it?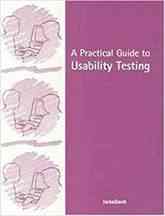 This classic book, Usability Engineering, was first published in 1993. Who wrote it?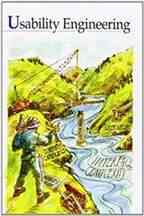 Released in 1993, this was the first browser to render inline images. It was available for Windows, Macintosh, and UNIX X Window. What is its name?

When Apple introduced the iMac G3 in 1998, you could get it in any color you wanted, as long as you wanted the color shown here. What was the name of that color?
In 1992, Bob Virzi published his now-classic article entitled "Refining the Test Phase of Usability Evaluation: How Many Subjects Is Enough?" He found that usability tests with just 4-5 participants uncovered what percent of the problems?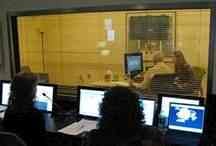 Usability lab photo by Tom Tullis
In 1998, Rolf Molich coordinated the first Comparative Usability Evaluation (CUE) study, in which four teams conducted usability tests of the same application, Task Timer for Windows (below). The four teams found a total of 141 different usability problems. How many of those problems were found by all four teams?
A 50-member organization called the Usability Professionals Association (UPA) was founded in 1991 with Janice James as its President. This would become today's User Experience Professionals Association (UXPA). Their first annual conference was held in 1992. Where was it held?

Google was founded in 1998 by Larry Page and Sergey Brin while they were Ph.D. students at what university?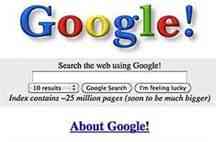 Google home page from 1998
{"name":"UX Trivia Quiz #18 by Tom Tullis: 1990's UX! - Take the Quiz", "url":"https://www.quiz-maker.com/QTFPTLT","txt":"Ten questions dealing with the history of UX!","img":"https://cdn.poll-maker.com/32-1110512/quiz-18-1.jpg?sz=1200-00000000001000005300"}