Hack A Instagram Account On Your Phone
Hack A Instagram Account On Your Phone & Hack Someones Instagram Account On Iphone
It's completely necessary to obtain permission from the other person before using this tool to hack Instagram accounts. Obviously, it isn't simple for one to trace the exact way straight back for you. But, law enforcement authorities do have the ability to make it for you easily.

The perfect method to avoid falling into this trap would be to use anonymous browser settings. This manner, you do not show your individuality anywhere.
It's better to clean out the stains after you perform the hacking. We refer to this cookies and the surfing history information. Remember to delete the cookies and the history from the computer system. This will wipe out the traces and perhaps not enable anyone to backtrack you in any manner.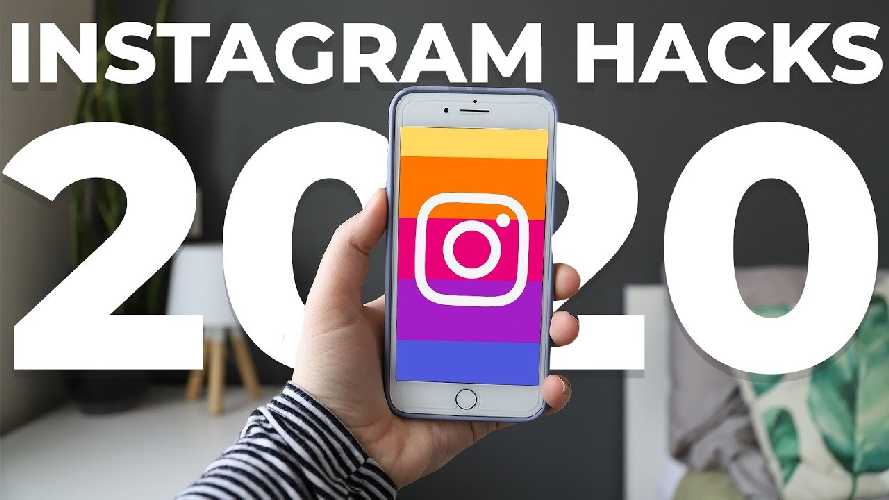 Ensure that your connection is a stable one. Second, an individual also needs to ensure that no one is monitoring your account from remote locations.
The Process in short:
Do we must explain the procedure? The practice could be the simplest one ever in the history of hacking Instagram accounts. We will see how to hack on an Instagram account. The very first phase is to gain access to the website.
You'll discover the'Start Hacking' option. Click on the option to start another window. You might have to put in the user name of the person. Begin the hack immediately. The procedure will not require more than a few minutes. The device does an exhaustive search at the Instagram servers and also retrieves the password in the fastest time possible. This rate is the sign of Instahack.
The method works on a give and take policy. You offer the user name and we supply you with the password. The best aspect of the whole process is that whatever is totally free. Thus, what exactly are you waiting for? Get ready to hack and also have pleasure.
How-To-Hack-Somebody's-Instagram-Account
How-To-Hack-Someones-Instagram-Without-Their-Password-No-Survey
How.To.Hack.Into.An.Instagram.Account.Without.Surveys
How.To.Hack.Instagram.Account.Free
How.To.Hack.A.Instagram.Account.Without.Root
How.To.Hack.An.Instagram.Account.Without.Downloading.Anything
Instagram.Account.Hack.Apk
How.To.Hack.Into.Your.Old.Instagram.Account
How.To.Hack.An.Instagram.Account.Without.Download
How.To.Hack.An.Instagram.Account.On.Chrome.2019
How.To.Hack.An.Instagram.Account.Without.Verification
How.To.Hack.An.Instagram.Account.Yourself
Hack-Instagram-Account-Free
Instagram.Account.Hack.No.Survey
How-To-Hack-Instagram-Account-Without-Coding
{"name":"Hack A Instagram Account On Your Phone", "url":"https://www.quiz-maker.com/QSIY65PVE","txt":"Hack A Instagram Account On Your Phone & Hack Someones Instagram Account On Iphone   It's completely necessary to obtain permission from the other person before using this tool to hack Instagram accounts. Obviously, it isn't simple for one to trace the exact way straight back for you. But, law enforcement authorities do have the ability to make it for you easily.   ☑️☑️☑️Click Here To Hack Instagram☑️☑️☑️ The perfect method to avoid falling into this trap would be to use anonymous browser settings. This manner, you do not show your individuality anywhere.It's better to clean out the stains after you perform the hacking. We refer to this cookies and the surfing history information. Remember to delete the cookies and the history from the computer system. This will wipe out the traces and perhaps not enable anyone to backtrack you in any manner.     Ensure that your connection is a stable one. Second, an individual also needs to ensure that no one is monitoring your account from remote locations. The Process in short: Do we must explain the procedure? The practice could be the simplest one ever in the history of hacking Instagram accounts. We will see how to hack on an Instagram account. The very first phase is to gain access to the website. You'll discover the'Start Hacking' option. Click on the option to start another window. You might have to put in the user name of the person. Begin the hack immediately. The procedure will not require more than a few minutes. The device does an exhaustive search at the Instagram servers and also retrieves the password in the fastest time possible. This rate is the sign of Instahack. The method works on a give and take policy. You offer the user name and we supply you with the password. The best aspect of the whole process is that whatever is totally free. Thus, what exactly are you waiting for? Get ready to hack and also have pleasure.   How-To-Hack-Somebody's-Instagram-AccountHow-To-Hack-Someones-Instagram-Without-Their-Password-No-SurveyHow.To.Hack.Into.An.Instagram.Account.Without.SurveysHow.To.Hack.Instagram.Account.FreeHow.To.Hack.A.Instagram.Account.Without.RootHow.To.Hack.An.Instagram.Account.Without.Downloading.AnythingInstagram.Account.Hack.ApkHow.To.Hack.Into.Your.Old.Instagram.AccountHow.To.Hack.An.Instagram.Account.Without.DownloadHow.To.Hack.An.Instagram.Account.On.Chrome.2019How.To.Hack.An.Instagram.Account.Without.VerificationHow.To.Hack.An.Instagram.Account.YourselfHack-Instagram-Account-FreeInstagram.Account.Hack.No.SurveyHow-To-Hack-Instagram-Account-Without-Coding","img":"https://www.quiz-maker.com/3012/images/ogquiz.png"}