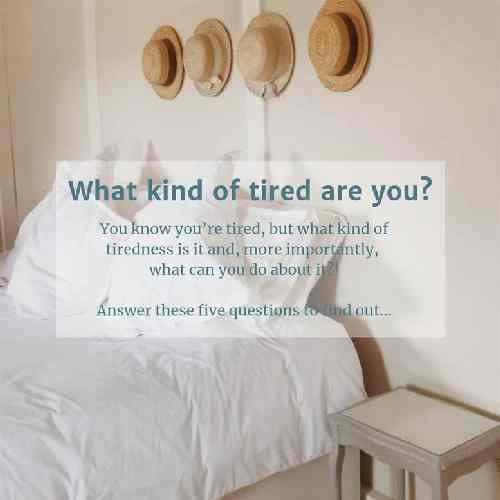 Last night how many times did a sleep thief rob you of your 40 winks?
How long were you awake between 10pm and 6am?
Between half an hour and 2 hours
Choose a character that best represents how you're feeling.
What time does tiredness hit you most?
First thing and last thing
Can you get back to sleep immediately when you've been woken?
My brain switches on and I can't switch it off again
{"name":"What kind of tired are you?You know you're tired, but what kind of tiredness is it and, more importantly, what can you do about it? Answer these five questions to find out... - Take the Quiz", "url":"https://www.quiz-maker.com/QHLE199","txt":"Last night how many times did a sleep thief rob you of your 40 winks?, How long were you awake between 10pm and 6am?, Choose a character that best represents how you're feeling.","img":"https://cdn.poll-maker.com/41-1360908/what-kind-of-tired-are-you-.jpg?sz=1200"}